06 Jul

DESIGN AND VOCATION IN REYES ORDOÑEZ

Last September we attended the Yecla Furniture Fair. The truth, we moved an infinite curiosity to know, see and try to live a place where the furniture is the axis of many lives. Luckily for us, two magnificent designers of the house Reyes Ordoñez agreed in the best way to give us an interview, they are: Francisco Reyes Ordoñez and Sergio Cordero. We are very grateful, especially for allowing us to confirm that we must pursue our dreams, if we prepare, if we work very hard and above all if we are happy and love what we do, we will reach our goals.

We started our interview with Sergio Cordero, an industrial designer, specialized in furniture and lighting design. It works exclusively for the firms Altinox and Reyes Ordoñez. Sergio showed us a bit of his world, his beginnings were decisive in his career and especially the influence he has on the School of the Bauhaus in Germany. His designs are inspired by these first designs of the twentieth century. When he traveled to Berlin to train, he visited the Bauhaus museum and what amazed him most and caught his eye is how each design lasts over time.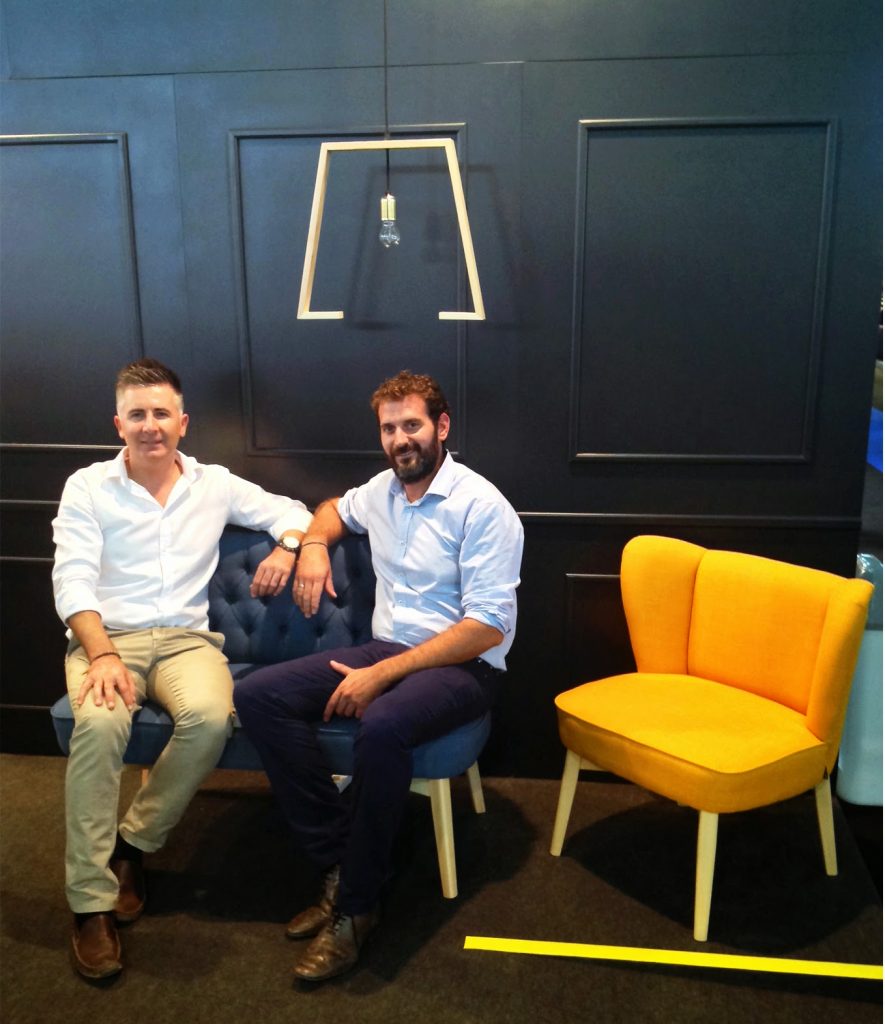 Sergio from a young age knew that his artistic tendency was totally minimalist, so he did internships at atelier Haussmann, where they make metal furniture.
The motivation to do something like the Bauhaus led him to design Berline Lame, a minimalist design, in Sergio's words: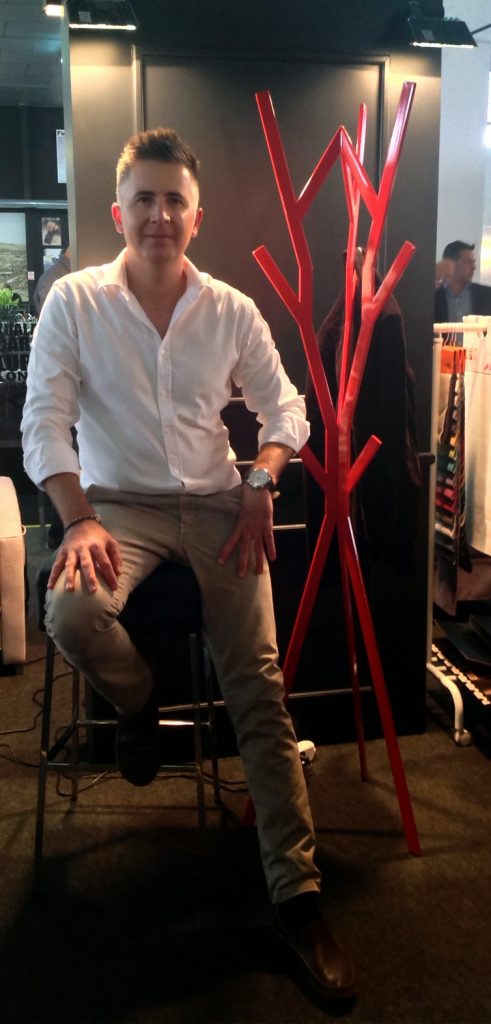 "We can really say that it is like a sketch, it is the minimum expression of a lamp, it is the icon of a lamp."
Try to use properly the noble materials, which are your favorite, especially the crital and wood. Find the most favorable combination in each design.
In the design of the furniture look for ergonomics, functionality, minimalism, but also looking for lower costs, therefore it is important to look for materials that do not spoil easily. For this reason, it has also decided to use porcelain, a synthetic stone, which withstands the abrasion of chemicals, does not burn, does not stain and can be cleaned with bleach, for example.
"I always have an inspiration, for example in nature, I try to base myself on something original"
For that reason we also detect a lot of influence of modernism, especially of Gaudí's own work.
He has explained to us two of his designs that we could see at the Fair: one of them is the Fractal Percher, inspired by the growth of the trees, the other is a table inspired by the panel of bees, although it also looks like a molecule. It ensures that the customer looks for something that lasts, this table is made of stainless steel and stone, it can last 100 years, like the Bauhauss furniture, which can be perfectly 80 years old and look modern, aesthetically impeccable.
As in all our interviews, we love knowing that it is the furniture that is essential for each designer. Sergio answered that for him a table next to my bed is indispensable, where he can leave a notebook with a pen, if an idea comes to him at night, he can write it down immediately. The table that now has is made of natural wood and its legs are metallic. If he designed the table to his liking it would be minimalist, maybe the ideal one has a drawer. Although you did not design your table, you fully enjoy the design of another.
The space he enjoys the most is his living room, he has a very large space with a chaise longue. On the one hand it is his office, it serves him to work, but it can also be a space of coexistence or relaxation, that is, it has definitely become a multifunctional space. This mixture of environments in the same place, makes it a special, inspiring place and where your ideas and creations can land them.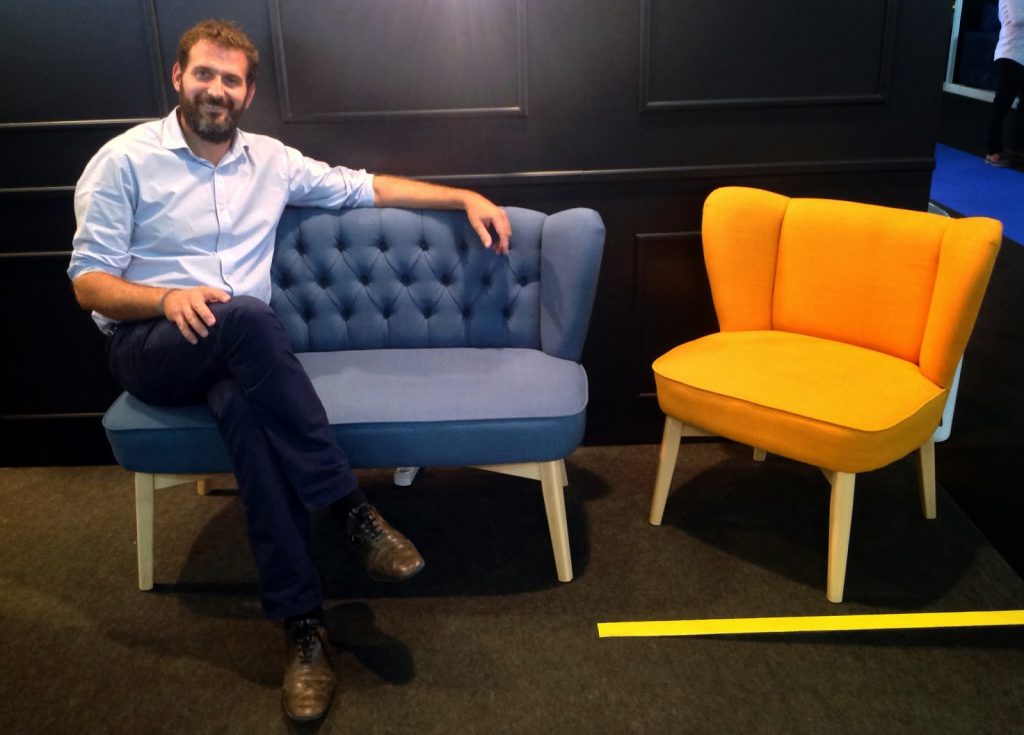 Our next interviewee was Francisco Reyes Ordoñez, Manager and Designer of Reyes Ordoñez, he is a founder, together with his twin brother. His brother studied Labor Relations and Management and Business Administration. For his part, Francisco takes out modeling and design, ensures that everything goes well, organizes the work of the co-operatives, takes control of quality and monitors the final finished product. Definitely knowing your product 100%, its implication is reflected.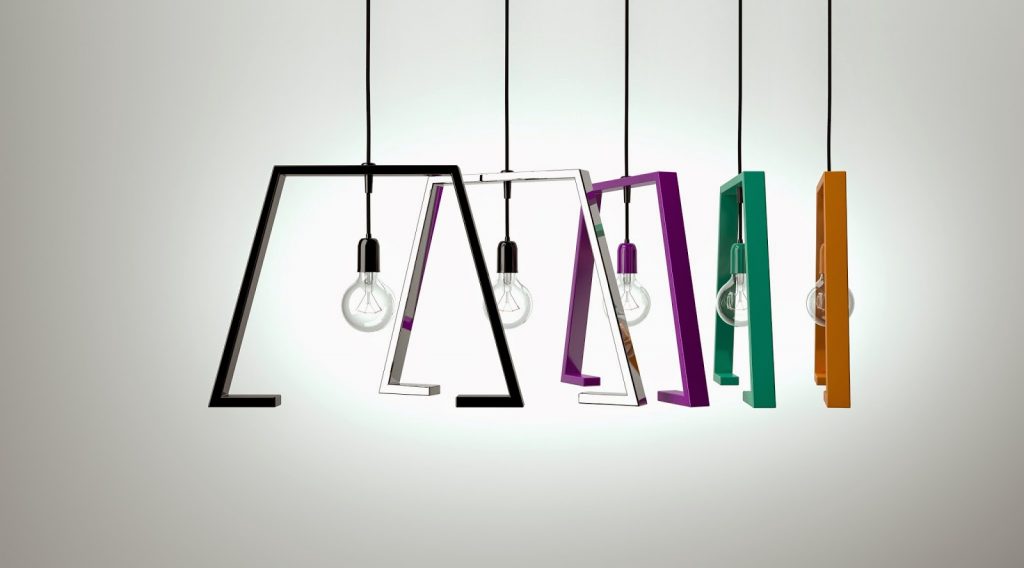 "I have trained in life itself, I started working in another company"
He began working with 16 years in a masonry and then worked in Gran Fort, (Yecla company that closed two years ago because of the crisis, was the largest upholstery company in Europe, 30,000m ship) In Great Fort worked until the year 2000 when he and his brother decided to start a business on their own, the first idea was to work for Gran Fort externally, they made a part of upholstery. But on the other hand, Reyes Ordoñez specialized in the Armchair to avoid colliding with this company. When breaking Big Fort was dedicated totally to Kings Ordoñez. They are many years of experience. His brother and he do not come from a family of furniture, but they started with preparation and upholstery, they have devoted so much time and interest, that now the quality of their product is undeniable.
Sergio intervenes correctly in the conversation and adds:
"I am more computer and Francisco is more manual, he is an artist when he builds a new prototype, it is because he handles and reproduces it as if he were a sculptor." Francisco continues modeling until the model is left, taking the patterns out of one piece for the others "
On the other hand, Francisco says that what he admires most about Sergio, is that without templates and without a meter, he draws a pattern to the first one with the computer and that is so real that one can immediately tell if it is carried out or not. to design, then comes the subject of the sit-in, where the two can intervene together.
"You only learn by practicing, making and testing yourself the prototype" Francisco.
Now they work for other companies, for installation issues, and they make exclusive models for others. The furniture they design is with a special taste, looking for trends, look for the smells that are worn and that will be worn mainly because it is essential to look at what comes next year, from mechanisms, legs, wood shades, colors, etc. .
The basis for making a good design is to see the things you really like. Reyes Ordoñez began making seats, shoes, auxiliary accessories, but this really in that in the life of a company does not have too much rotation. His clients were geriatric hotels sporadically. When they consolidated they focused on the relax chair, and that is what has kept us going. The variety they have lies in different versions, different mechanisms and systems.
As for the Furniture Fair of Yecla, Francisco tells us:
"Yecla is the oldest fair in Spain, this is Edition 52, it was made from the 61, following the furniture cooperative, where different factories came from. He did not talk about Juan Morales, his representative in Murcia and an entire institution In this world, since the fair was 5 years old, he was already working on it, until the crisis was a total success on an international and national level. "
The material that he likes most is wood, he likes natural materials combined with steel, also, the lacquers, this is reflected in the Nordic collection. But it also tells us that a good fabric can make the difference of many designs. Sergio adds the importance of linen and cotton in his designs. Natural skin also enters into your favorite materials. Although pastel colors are now worn, the natural leather color is the best for him.
He explained that the skin comes from Italy, where are the best tanners in Europe, although the origin of this is Brazil and Argentina.
The furniture that pleases him most is a good leather armchair, comfortable, simple, that is, he can perfectly have no system, since he can complement it with a puff.
Where it most lives is the kitchen because it is large, has an island and huge table. It has the advantage of having a sliding door that if you open it, we can find the living room and thereby increase the space. In the living room, you have a chaise longue and the fireplace. Try to be with your family as much as possible and the ideal place where you can live without interruption, for example a television, is this space, which despite having been conceived in the first place as a kitchen, has also become a space versatile and multifunctional, for example you can convent in office, in a boardroom, but it can also be the study of your child and the perfect place to receive your friends.
As you can see our trip to Yecla was finally worth it, we are left with the simplicity of these two great designers, which is totally proportional to their creative capacity.
Many thanks to Francisco and Sergio.
http://www.reyesordonez.es/es/